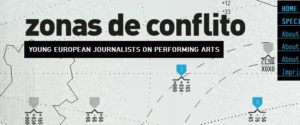 The new online magazine of YOUNG EUROPEAN JOURNALISTS is now available. The e-zine is part of the TERRORisms project of the Union des Théâtres de l'Europe.
Drama Panorama had a translating and coordinating role in the e-publication that accompanied the TERRORisms Festival at Schauspiel Stuttgart.
We wish you a large audience!