Drama Panorama is a forum linking the work of theatre translators and playwrights with theatre practitioners and theatres. It organises workshops, readings and panel discussions on topics related to international theatre exchange.
The aim of the project is to create an open forum for German and international theatre translators, to establish a dialogue with theatres, and to campaign for the recognition of translators in the theatre-making process.
Theatre translation is an interactive process and should be further developed with theatres; our work helps to explore new ways of working together in practice. We hope that in the long-term this will result in a network of translators, playwrights and theatre practitioners (directors, actors, dramaturges). We would also like to give young translators the chance to learn more about their craft, talk to experienced translators and benefit from their knowledge.
We use various different formats to pursue these aims, e.g. readings, panel discussions, guest productions and workshops.
---
Upcoming premieres of our translations
---
Current Events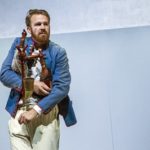 Saturday, 26 May 2018

Guest performance: Der Schauspieler und Schreiner Majer äußert sich zum Zustand seines Heimatlandes
by David Zábranský
Wednesday, 6 Juni 2018

Staged readings and discussions:
David Drábek: Einsame Spitze (Aus dem Leben einer Kugelstoßerin); T: D. Kouba
Roman Sikora: Schloss an der Loire; T: B. Schnelle
René Levínský: Nawratilowa, Szymczykowa (Das flammende Herz); T: M. Levínský + D. Meier

Book presentation: Von Masochisten und Mamma-Guerillas – Anthology of new Czech drama
Thursday, 14 June 2018
Guest performance: Olga: Horror im Hause Havel
by Anna Saavedra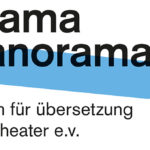 The new members of the board voted into office on the 6th of December 2017 are: Henning Bochert, Anna Galt, Yvonne Griesel, Franziska Muche and Barbora Schnelle.