Translators and writers together in the text
English Theatre Berlin | Performing Arts Centre, 05.09.22, 10:00 – approx. 18:00
In the workshop, we will discuss the role of translators as co-authors of multilingual theatre texts. Together with our guest, the playwright, theatre and literature scholar Ian De Toffoli from Luxembourg, we will explore theoretical perspectives in multilingualism research, do practical exercises on individual aspects of multilingual writing and translation, and work with the participants on their own theatre texts or their translation. As well as that, we will read excerpts from current multilingual plays and discuss the the function of multilingual writing processes in the texts. We will also link this question to related phenomena such as alternating languages, code-switching, self-translation and polyphony. In this way, we will develop a repertoire of different facets of multilingual writing for the stage and identify shared prerequisites for multilingual writing and translation practice alone and in teams during the workshop.
The workshop is planned in such a way that anyone who's interested in the topic can take part: we welcome translation experience or a background in writing for the theatre, but these are not requirements.
Planned workshop schedule:

From 10:00: Arrival
10:30-12:30: Input and reflection on the topic together
12:30-14:00: Lunch
14:00-17:00: Reading and writing (incl. coffee break)
From 17:00: Evaluation and conclusion
The working language is German.
If you're interested, please send a short letter of motivation outlining your interest in the topic and personal questions and expectations of the workshop to Julie Kurzke: julie.kurzke@drama-panorama.com by the 8th of August 2022. We'd also be happy if you let us know whether you have seen any multilingual performances or theatre pieces or have read multilingual plays.
You are welcome to submit extracts from your own translations or texts, which will definitely be included in our work together at the workshop, but this is not a condition for taking part. Any questions about the workshop can be sent to hannes.becker@drama-panorama.com and lydia.nagel@drama-panorama.com at any time.
The PDF of the call for participants can be downloaded here. Back to the main page.
---
Gast
Ian De Toffoli, born in 1981 in Luxemburg as the son of an Italian-Luxemburgish family, is a writer, playwright and literary scholar. He has written plays that have been performed, published and translated in several European countries, as well as a PhD and academic and literary articles in international journals. He writes in several languages, but mainly in French. From the 2022/23 season, he will be the associate artist at the Théâtres de la Ville de Luxembourg.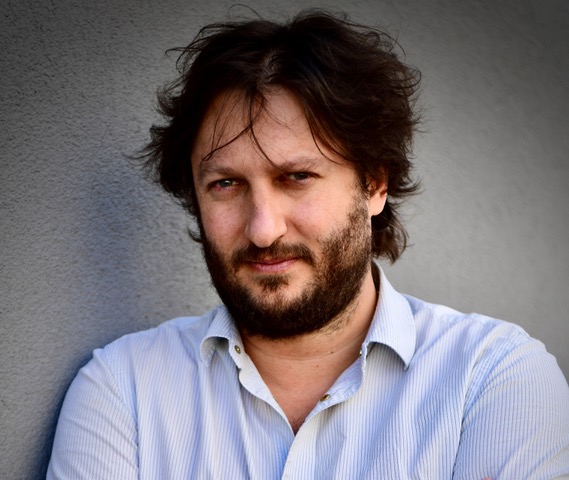 ---
An event by Drama Panorama: Forum für Übersetzung und Theater e. V. as part of the project panorama #2: übertheaterübersetzen, funded by the Federal Government Commissioner for Culture and the Media and the Deutscher Übersetzerfonds as part of the Neustart Kultur programme. In cooperation with the taz.