Workshop, 27.09.2022, 10:30-17:00, English Theatre Berlin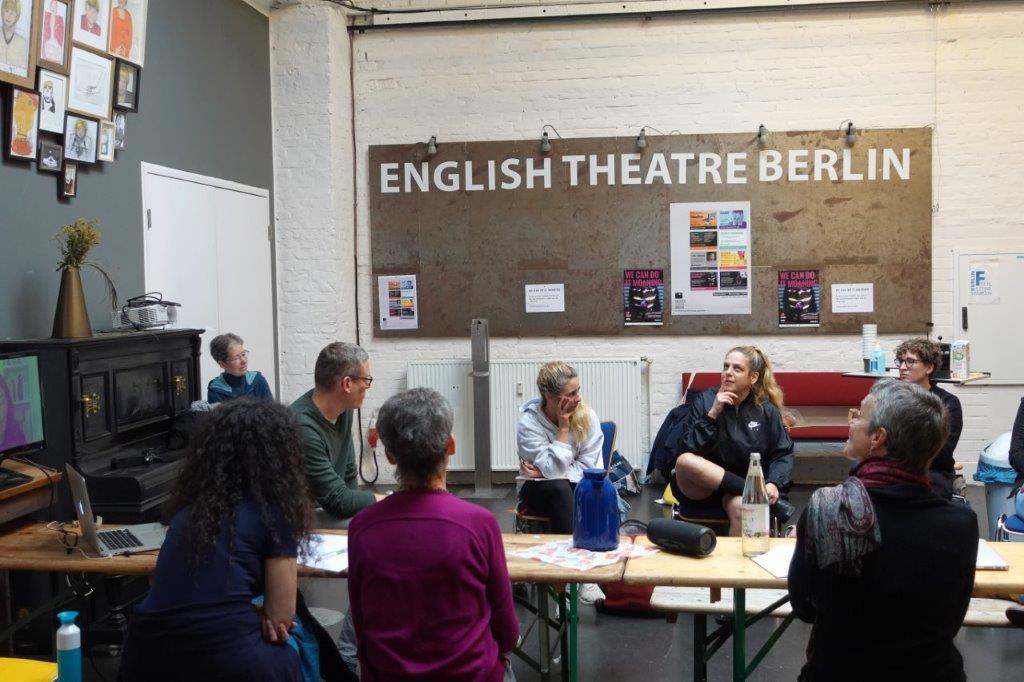 The workshop will consist of three sessions, one on Roman Sikora's work, one on the theatre of Hanoch Levin and a closing discussion on translating political theatre. With practical discussions, chaired and led by the translators of the two authors, and lectures by the author Roman Sikora and other experts. The two anthologies of plays by Sikora and Levin will serve as examples and texts to work on for the workshop.
The final session brings together the discussions on political theatre and asks about the more general conditions and challenges for translating political theatre. What contextualisation does the translation of political theatre in particular demand? On the other hand, how do certain interests in the target country determine which playwrights gets translated and more importantly performed? What influences, in both content and form, whether a political play is translated and performed?
---
Programme
10:30 – 10:45 Arrival and introductions

10:45 – 12:15 Roman Sikora: introductory lecture on political writing for the theatre and discussion of his work; Henning Bochert: lecture on the speakability of Sikora's political texts

12:15 – 13:15 Lunch break

13:15 – 14:45 Freddie Rokem: introductory lecture on Hanoch Levin in the Israeli context; Antje Thoms: on staging Levin in the German-speaking theatre, and discussion of Levin's work

14:45 – 15:15 Coffee break

15:15 – 16:45 How do you translate political plays? (You may bring your own examples for discussion.)

16:45 – 17:00 Final discussion
Workshop facilitated by: Barbora Schnelle, Matthias Naumann

Guests: Roman Sikora (playwright), Freddie Rokem (theatre studies scholar), Antje Thoms (director)
Please register by 23.09.2022 with: julie.kurzke@drama-panorama.com. Please send us a short email outlining your interest with some biographical details and any extracts from plays you wish to discuss with the group. We will be in touch with our texts for the discussion.
You can download the call for participants here (in German).
---
There will also be staged readings and panel discussions on the topic to accompany the workshop the day before and on the same day:
26th September 2022, 20:00 English Theatre Berlin | International Performing Arts Center
Roman Sikora: Frühstück mit Leviathan (directed by Eberhard Köhler)
More information on Roman Sikora and the event can be found here.
---
27th September 2022, 20:00 English Theatre Berlin | International Performing Arts Center
Hanoch Levin: Die im Dunkeln gehen (directed by Johannes Wenzel)
More information on Hanoch Levin and the event can be found here.
---
An event by Drama Panorama: Forum für Übersetzung und Theater e. V. as part of the project panorama #2: übertheaterübersetzen, funded by the Federal Government Commissioner for Culture and the Media and the Deutscher Übersetzerfonds as part of the Neustart Kultur programme as well as the Deutsch-Tschechischen Zukunftsfonds. In cooperation with Neofelis Verlag and the taz.