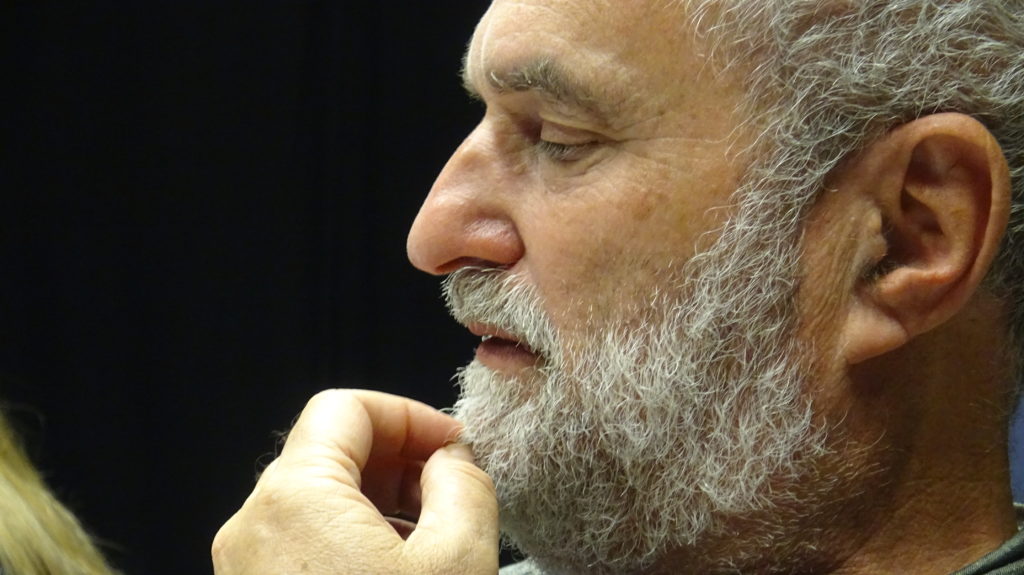 For our next Drama Panorama meet-up on June 1st, we would like to invite Joseph Megel as a guest and talk with him about his work. We will talk in English.
Joseph Megel is Artist in Residence and Teaching Professor in Performance Studies in the Department of Communication at the University of North Carolina at Chapel Hill where for the past 14 years he has run the Process Series: New Works in Development. He is currently Artistic Director of StreetSigns Center for Literature and Performance and recently directed Temples of Lung and Air at PlayMakers Repertory Company in Chapel Hill and Detroit Public Theater. Selected Off-Broadway and Off-Off Broadway credits include: Howard L. Craft's Freight: The Five Incarnations of Abel Green for the New Federal Theater at The Castillo Theatre (Off-Broadway) and for StreetSigns at HERE Art Center (Off-Off Broadway / NY Times Critics Pick); The Working Project for the Working Theater (Off-Broadway); and Guillermo Reyes's Men on the Verge of a His-panic Breakdown (Off-Broadway / Outer Circle Critics Award). He directed the same play in Los Angeles, and elsewhere, and received an Ovation Award.
Together with Henning Bochert, he currently teaches the course Translating Discourse in U.S. Drama at American Studies at the Humboldt University Berlin.
The meet-up will take place, the 1st June, at 7 pm, the next Drama Panorama at the Weinverein am Berg, Fidicinstr. 38, Berlin-Kreuzberg.
Please register with Yvonne Griesel: yvonne.griesel@drama-panorama.com.