Sunday, 28.5.2023, English Theatre Berlin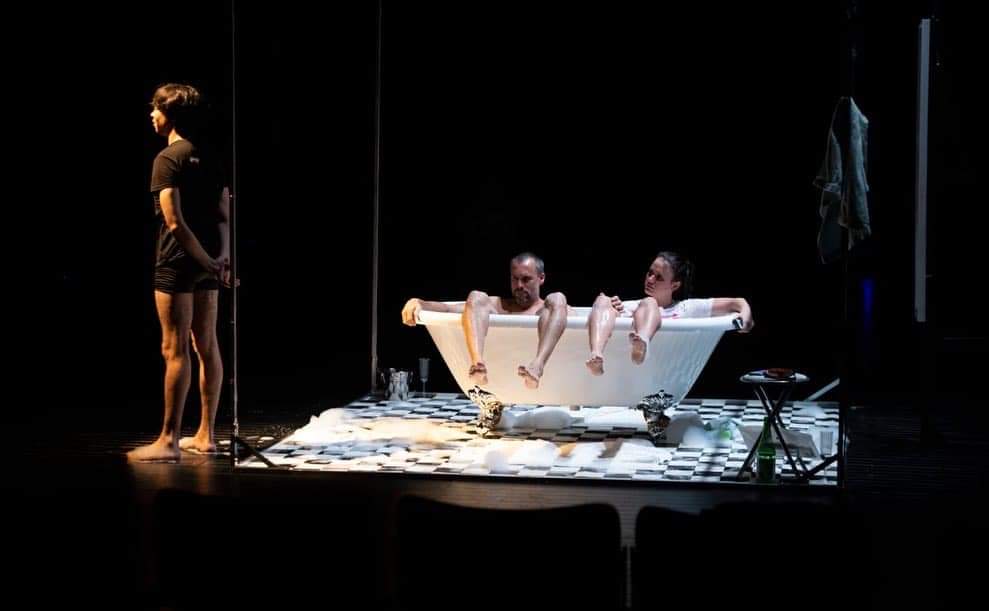 15:00
Guinea-Bissau: Decolonising Thinking
Abdulai Sila: Zwei Schüsse und ein Lachen
Translated from the Portuguese by Renate Heß
With by a video message from the playwright and followed by a discussion with the translator
Chaired by: Renate Heß
Introduction, dramaturgy and interpreted by: Katja Roloff
The play, written in 2013, is one of the first texts for theatre ever published in Guinea-Bissau. It tells the story of wily Kilin and his companions as they attempt to navigate violent political conflicts and plots. With a strong dash of comedy, the characters debate themes such as power, abuse of power, as well as the decolonisation of thought and action. The play also give us an outline of the history of Guinea-Bissau from independence to the present day. In February 2022, for example, the country experienced another, unexplained attempted coup. In Silas' play too, acts of violence are planned and threatened. But wit, wisdom and an astute use words create new twists.
---
17:00
Portugal: The Media in the Post-Fact Era
Rui Cardoso Martins: Neueste Nachrichten
Translated from the Portuguese by Niki Graça
Followed by a panel discussion with the playwright and translator
Dramaturgy and chaired by: Niki Graça
Interpreted by: Katja Roloff
The satirical comedy Neueste Nachrichten premiered at the Teatro Nacional D. Maria II in Lisbon at the end of 2020 and is still in the repertoire today. It is set in the editorial offices of the daily newspaper "The Latest News," which is going through a serious crisis. The reasons for this are the same as for traditional media everywhere: loss of revenue from advertisements and readers moving to social media, the total focus on profits, political attacks and manipulation, fake news, etc. This play explores these upheavals in the media landscape and reveals the economic interests behind them.
---
20:00
Kuba: Water Rising on all Sides – The Present in the Theatre and on the Streets
Yunior García Aguilera: Jacuzzi
Translated from the Spanish by Miriam Denger
Followed by a panel discussion with the playwright and translator
Dramaturgy: Miriam Denger
Interpreted by: Stefan Gabriel
Leave, stay, come to terms with the situation or try to change something? Representing a generation of young Cubans, three old friends discuss their prospects in contemporary, restrictive Cuban society in Yunior García's autofictional comedy Jacuzzi. In the comforting warmth of a bathtub turned into a jacuzzi, old wounds are quickly opened again. Love, sexuality, political beliefs, fears – this play, which is as fast-paced as it is intimate and filled with contrasts, explores it all. The role of the writer García as a dissident and the most prominent face of the recent protest movement against the Cuban regime makes the play more relevant and urgent than ever, blurring the boundaries between fiction and reality. A text that can contribute significantly to our understanding of current events in the Caribbean state of Cuba.
---
The staged readings on Sunday, 28.05.2023 are directed by: Panni Néder
Performed by: Philipp Droste, Sarah Günther, Iringó Réti
Special Guest (monologue by Rogelio Orizondo, Cuba): Sophie Hutter
Each event lasts around 90 minutes and there will be breaks between them. Back to main page.
---
Abdulai Sila is one of the most outstanding literary voices in the West African country of Guinea-Bissau. He studied electrical engineering in the GDR (TU Dresden) and information technology in the USA. Back in Guinea-Bissau, he worked as an engineer for several years. From 2013-2017, Abdulai Sila was president of the Writers Union of Guinea-Bissau and is currently president of PEN Guinea-Bissau. He co-founded both organisations. In 2013, Sila was awarded the title Chevalier de l'Ordre des Arts et Lettres by the French Ministry of Culture for his literary and cultural work. His drama Dois tiros e uma gargalhada (Bissau 2013; English: Two Shots and a Laugh) is the second part of a trilogy.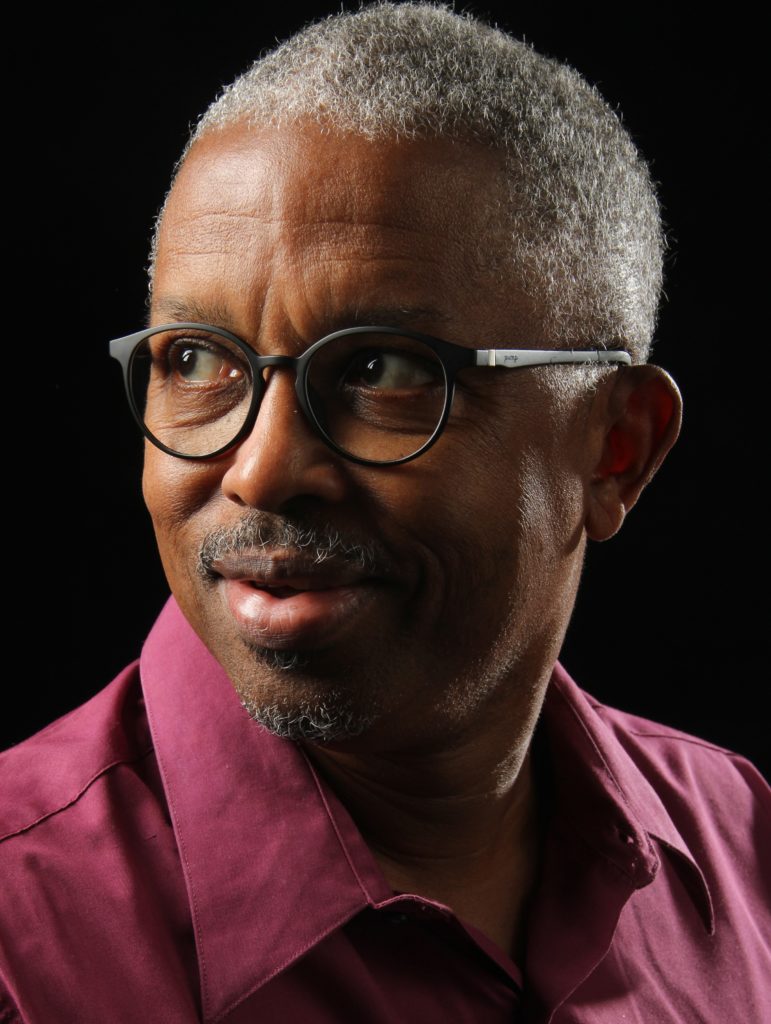 In the first part, As orações de Mansata (Bissau 2007; English: The Prayers of Mansatas), he transported Shakespeare's Macbeth to the post-colonial present of Guinea-Bissau. Since then, he has written a number of other plays, as well as novels, for example Kangalutas (Bissau 2018; English: Adversities), Deih (Bissau, 2022; English: Intimacy) and most recently Trilogia da Padjigada (English: Trilogy of Goodbyes), which will be published in May 2023. Sila lives and works as a writer and publisher in Bissalanca, a village near Bissau.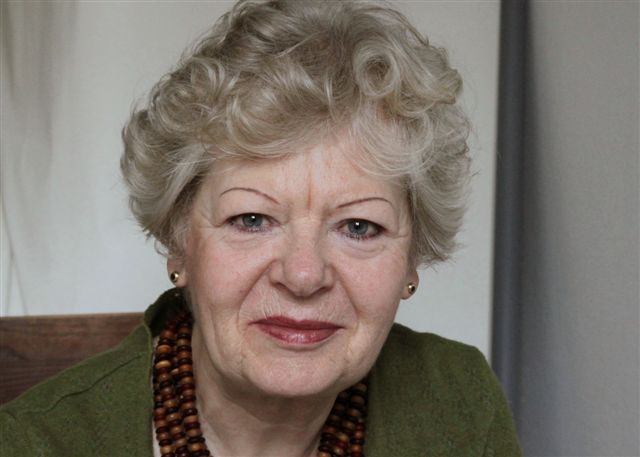 Renate Heß became involved with Portuguese-language literature during her time as a DAAD lecturer in Portugal. She mainly translates prose from Portuguese into German and is a member of the Amilcar Cabral Gesellschaft e. V., which is where she got to know the author Abdulai Sila (Guinea-Bissau) and began to follow his work with great interest. This led to her translating his second play, one of the first from Guinea-Bissau. In March 2021, Zwei Schüsse und ein Lachen was published by Edition Noack & Block (Berlin). Her most recent translation of Sila's novel Die Tage von Kubukaré (Noack&Block, Berlin 2023; Portuguese: Memórias SOMânticas. Ku Si Mon editora, Bissau 2016) was published in spring 2023.
---
Rui Cardoso Martins is a writer, scriptwriter, newspaper columnist and university lecturer. His novel Glad to Die (original: E se eu gostasse muito de morrer) was translated into several languages, in 2019 he was nominated for best script at the Venice Film Festival (for The Country Estate, original: A Herdade, directed by: Tiago Guedes), and has also been awarded several literary prizes in Portugal. The world premiere of his play Neueste Nachrichten (original: Última Hora) took place in 2020 at the Teatro Nacional D. Maria II in Lisbon.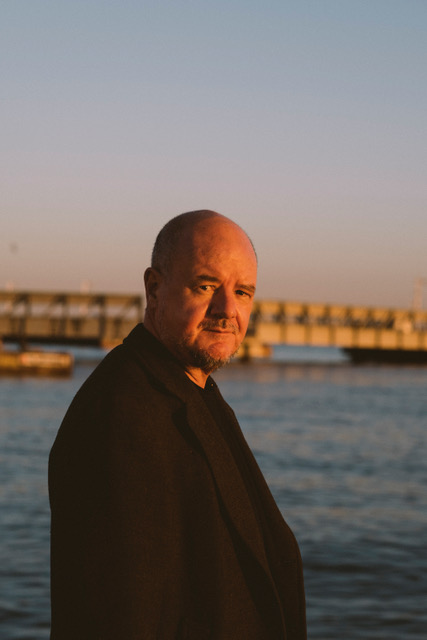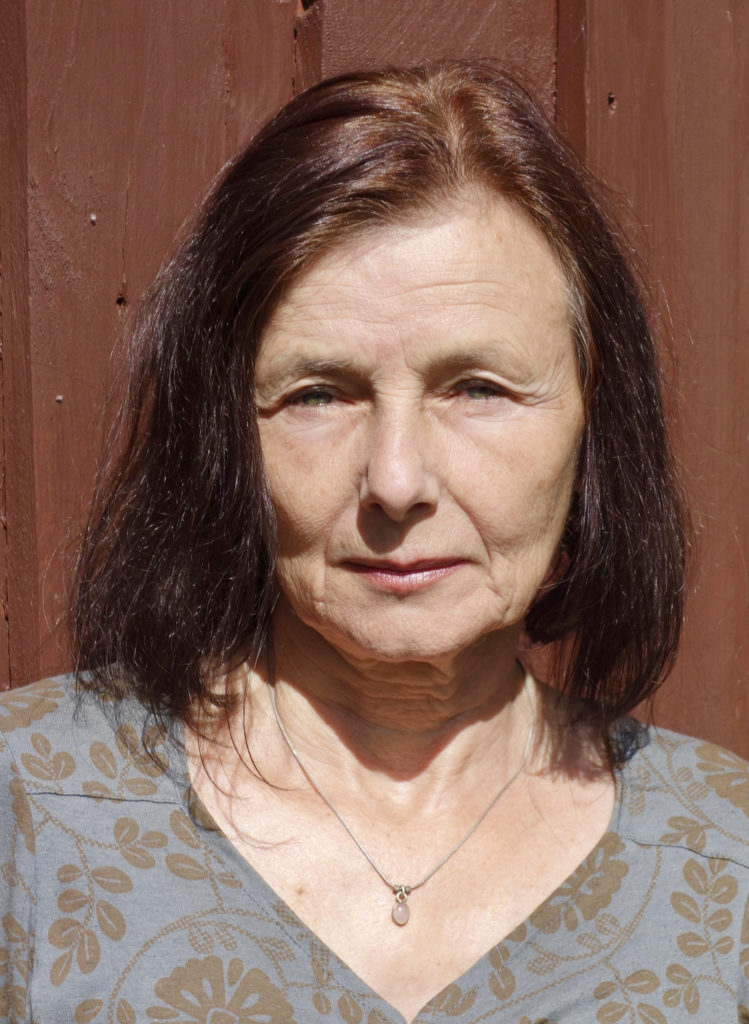 Niki Graça is a translator from Portuguese, Yiddish and Danish, she also works as a freelance editor. She studied acting at the Berlin University of the Arts and subsequently acted on several German stages (including the Freie Volksbühne Berlin, Schauspielhaus Bochum, Schauspielhaus Hamburg). In 1989, she passed the state translator's examination in Berlin. In addition to poetry and novels (from Portuguese and Yiddish), she has translated and surtitled several plays from Brazil and Portugal.
---
Yunior García Aguilera is a graduate of the Instituto Superior de Arte (ISA) in Havana, is a playwright, director, actor, and has won several awards for his work. In July 2021, he was arrested at the demonstrations across the country against the Cuban regime, after he had already been previously active in the protests against further restrictions on the freedom of art. He co-founded the platform Archipiélago, which advocates for democracy and dialogue in Cuba. After calls for a nonviolent demonstration in November 2021, the playwright was declared "public enemy number one" by the regime and was forced to flee after he received serious threats. He now lives in Madrid, where he has recently breathed new life into his successful play Jacuzzi.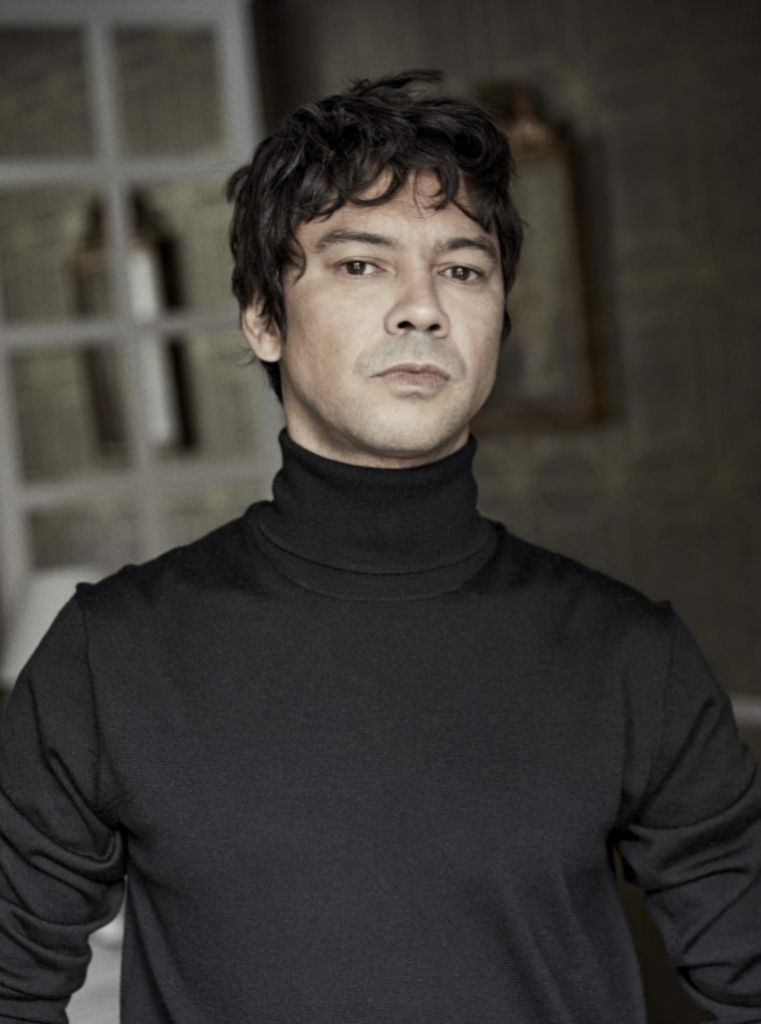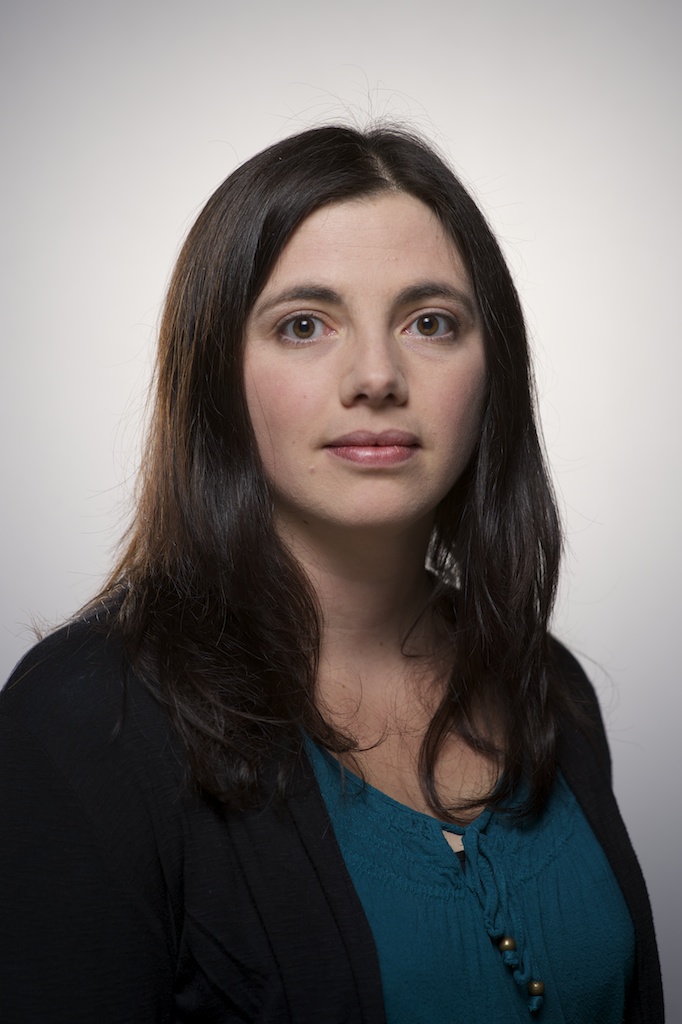 Miriam Denger is a freelance translator, dramaturge and writer. She studied applied theatre studies and Romance languages in Gießen and Pamplona (Spain) and also completed additional training in theatre education in Berlin. As a dramaturge and theatre educator, she has worked at city and state theatres in Eisenach, Meiningen, Konstanz and Würzburg as well as at the Theaterhaus Jena. Since spending several months in Cuba in 2015, she has translated and surtitled plays and productions from Spanish, with Cuban drama being her main focus. Several of her translations have appeared in anthologies published by Neofelis and Theater der Zeit.
---
Artistic directors: Anna Galt, Charlotte Bomy and Barbora Schnelle
Production: Tine Elbel
PR: Augustin PR
This three-day festival of readings is the continuation of the series of events PANORAMA #1 and PANORAMA #2: ÜBERTHEATERÜBERSETZEN, which Drama Panorama: Forum für Übersetzung und Theater e. V. organised in 2021 and 2022,
generously funded by the Deutscher Übersetzerfonds.
Funded by the Deutscher Übersetzerfonds and the Federal Government Commissioner for Culture and the Media as part of the NEUSTART KULTUR programme. The translation of the Czech play "Sorex" by Tomáš Ráliš was funded by the Academy of Performing Arts in Prague.