26.-28.05.2023, English Theatre Berlin | Performing Arts Centre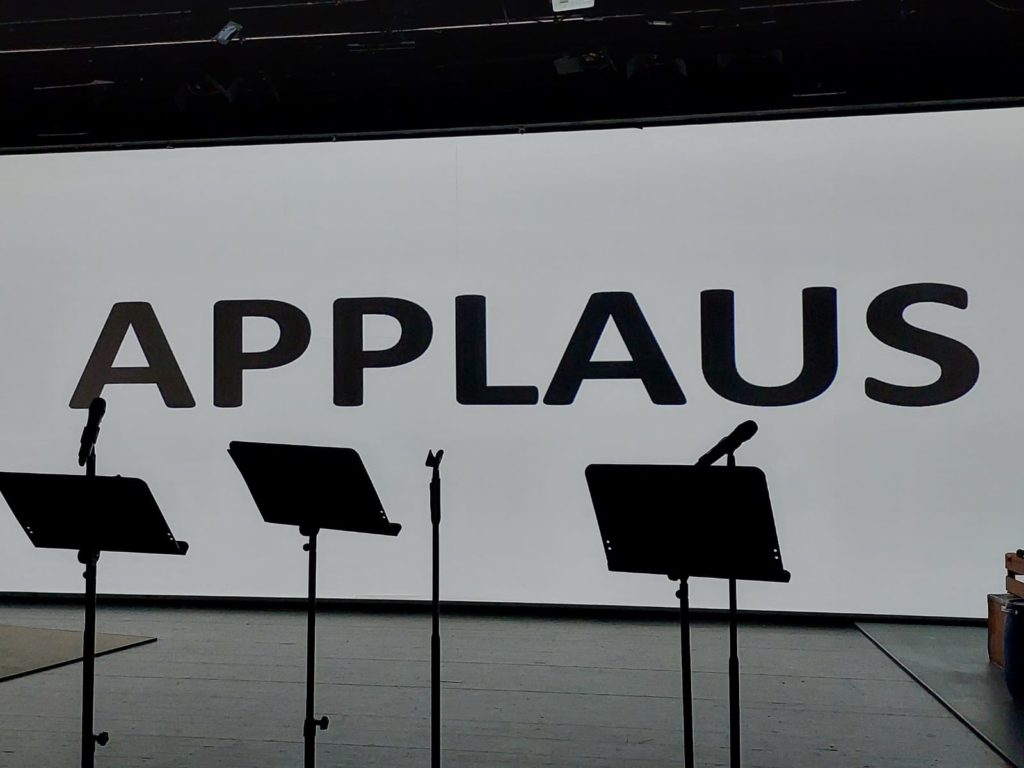 In nine readings from nine countries over three days, Drama Panorama will present staged readings and panel discussions that showcase the work of theatre translators with its particularities and challenges along with new international plays and their cultural contexts – so save the dates!
With this festival of staged readings, we will present theatre cultures that are usually underrepresented on German-speaking stages, introduce new plays from Central and Eastern Europe (Hungary, Poland, Czech Republic, Ukraine), Israel, Cuba and Guinea-Bissau, and explore current issues in Portugal and the United Kingdom. Our journey across nine theatre cultures will cover three continents and seeks to show that the transnational work of translators is truly work that crosses borders. By reflecting this geographical diversity, the readings and discussions will demonstrate just how important theatre translators are as partners in international theatre exchange.
Staged reading and talks 26.-28.05.2023 every day at 15:00, 17:30 and 20:00
Each reading will provide an introduction to the country's drama and theatre scene as well as the work of translation, which often goes beyond language transfer itself, in discussion with international dramatists and other guests.
You can find an overview of the programme here. Entrance is free, but please register for the readings via the pages above. Each reading lasts around 90 minutes and there will be breaks between the readings.
To stay informed, we recommend signing up to our newsletter!
---
Artistic directors: Anna Galt, Charlotte Bomy and Barbora Schnelle
Production: Tine Elbel
PR: Augustin PR
This three-day festival of readings is the continuation of the series of events PANORAMA #1 and PANORAMA #2: ÜBERTHEATERÜBERSETZEN, which Drama Panorama: Forum für Übersetzung und Theater e. V. organised in 2021 and 2022,
generously funded by the Deutscher Übersetzerfonds.
Funded by the Deutscher Übersetzerfonds and the Federal Government Commissioner for Culture and the Media as part of the NEUSTART KULTUR programme. The translation of the Czech play "Sorex" by Tomáš Ráliš was funded by the Academy of Performing Arts in Prague.