14.06.2021 at 5pm – Live stream on the Ballhaus Ost website, Berlin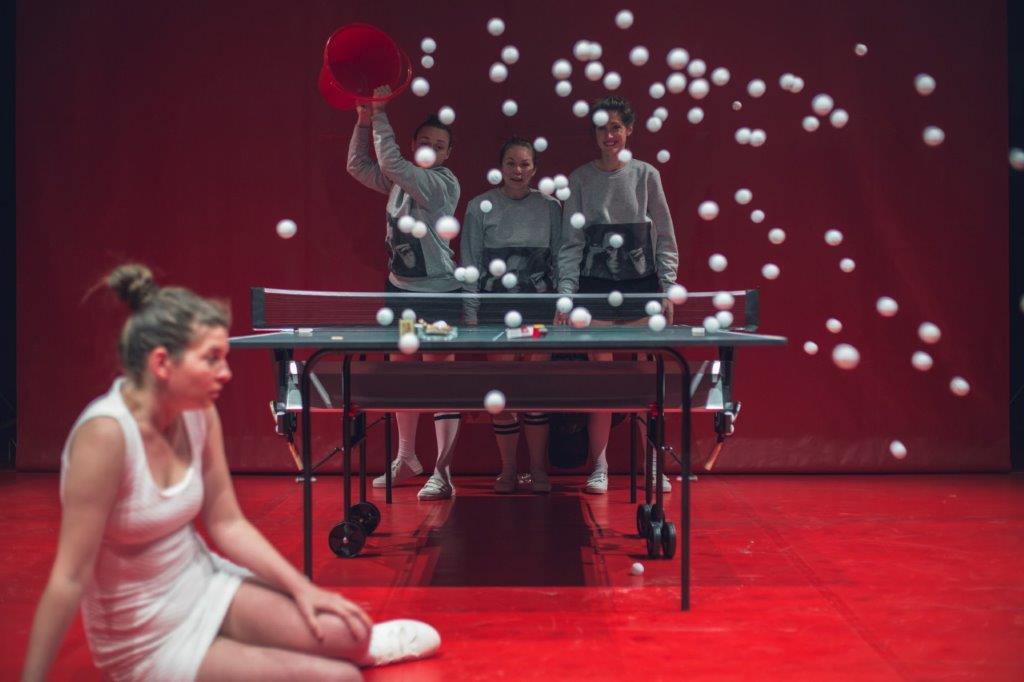 Productions by the Prague theatre ensemble Lachende Bestien usually take a critical view of capitalism and a world that creates exploitative systems by default. The group was scheduled to present their celebrated Brecht adaptation SEZUAN (basierend auf Brecht). Unfortunately, the pandemic means the show will not be able to travel. Instead, director Michal Hába and musician and performer Jindřich Čížek will invite us into their studio in Prague for an exclusive concert talk – "onlive" with an audience Q&A.
In Czech with interpreting into German.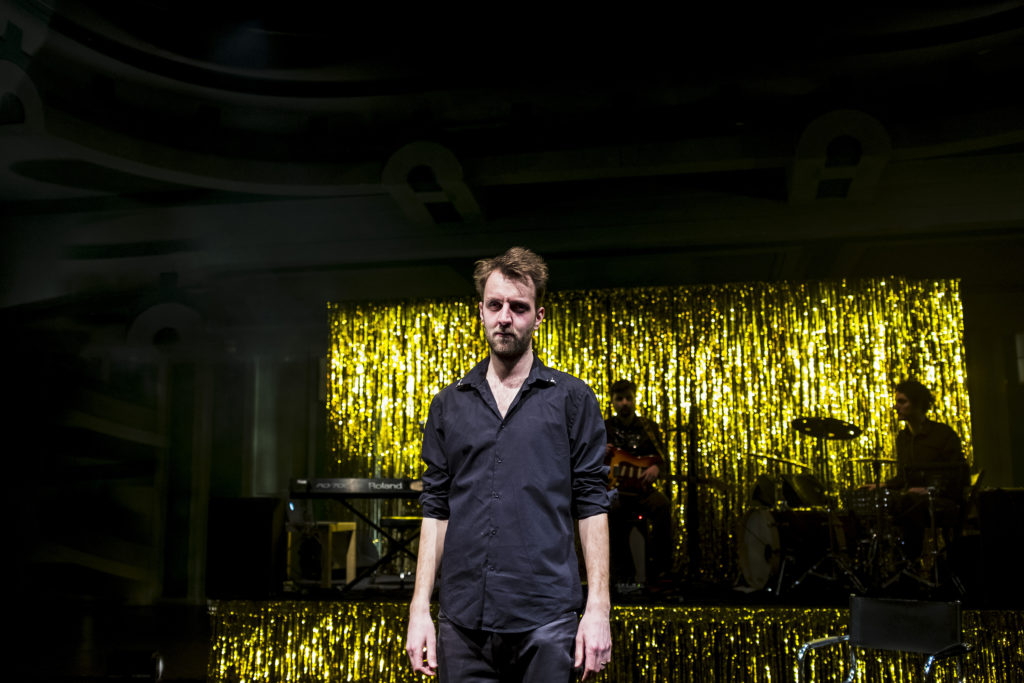 Based in Prague, the independent theatre ensemble Lachende Bestien has been producing under the artistic direction of Michal Hába since 2013. It was founded in the Eliade library of the Divadlo Na zábradlí in Prague, where they presented their first production 120 Tage der Freiheit (Nová síť award for performer Michal Hába). Since the 2015/2016 season, the ensemble has had a permanent home in the renowned Venuše ve Švehlovce theatre venue. Other important productions include the Czech premiere of Werner Schwab's Pornogeographie (Josef Balvín Award) and the Havelesque production Ferdinand! (Ferdinande!) which – much in the spirit of Havel's one-act plays – investigates the public role of the intellectual. In 2017, the ensemble produced an adaptation of Bertolt Brecht's The Good Person of Szechwan entitled SEZUAN (basierend auf Brecht) in a grotesquely strange and appellative style. Helden der kapitalistischen Arbeit (2020, Divadlo Komedie), Hába's most recent production, explores the issue of precariously paid labour. The aesthetics of Lachende Bestien are heavily influenced by composer and multi-instrumentalist Jindřich Čížek's music and live appearances.
In collaboration with Ballhaus Ost and the Czech Centre Berlin.
Funded by the Česko-německý fond budoucnosti.