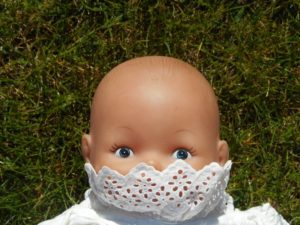 AZURA
In a staged reading and a discussion, Czech playwright Eva Prachlová presents her new play to a Berlin audience. In AZURA (PULLED THREAD WORK), two couples and three languages meet in a Berlin apartment, making the characters trip over the fatal misunderstandings of our time. With this reading, Drama Panorama e. V. and the Czech Centre Berlin continue the "New Czech Drama" festival dedicated to contemporary playwriting from the Czech Republic. One year ago, Eva Prchalová won the festival's audience award and will now return to a one-week residency in Berlin.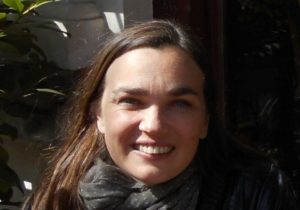 In AZURA, everything starts off quite innocently: Ina and her husband Jan (both Czechs, she a tender woman, he an educated and diligent man, both in their thirties) meet Jan's friend Uwe and his new girlfriend Claris (he an egocentric German forty-year-old, she a considerably younger, attractive Frenchwoman). Jan invited Uwe who then brings his French friend. Jan and Ina meet Claris for the first time. She doesn't speak German, Ina only speaks Czech. The language confusion leads to very funny, not always incidental misunderstandings. Over the wine, the conversation turns sour, hypocrisy and slander, and in the end it turns out that Claris does in fact understand German and clandestinely enjoys listening to her friend's lies. More lies shall surface in the course of that evening…
In 2008, the text won the second prize at the Alfréd Radok competition, the most important prize for new Czech and Slovak plays. The German translation was accomplished by Barbora Schnelle, Henning Bochert is responsible for the editing. Brit Gdanietz and Henning Bochert will read selected scenes.
Wednesday, 3 June 2015, 7 pm
Wilhelmstr. 44 / entrance on Mohrenstraße, 10117 Berlin
Admission is free