Reading and book lauch
16th March 2022, Schaubühne Lindenfels, Leipzig, 19.00
Criticism of capitalism at the theatre – Roman Sikora in discussion with Barbora Schnelle
With Roman Sikora (playwright), Barbora Schnelle (translator and editor) and Sven Reese (reading)
Tickets (free entrance) on the Schaubühne Lindenfels website.
Playwright Roman Sikora and editor and translator Barbora Schnelle present the just published anthology Frühstück mit Leviathan (Breakfast with Leviathan) and discuss how theatre-makers can respond to today's socio-political challenges using the medium of theatre, and which translation strategies are important for that. Actor Sven Reese will read extracts from Sikora's work. With a book launch.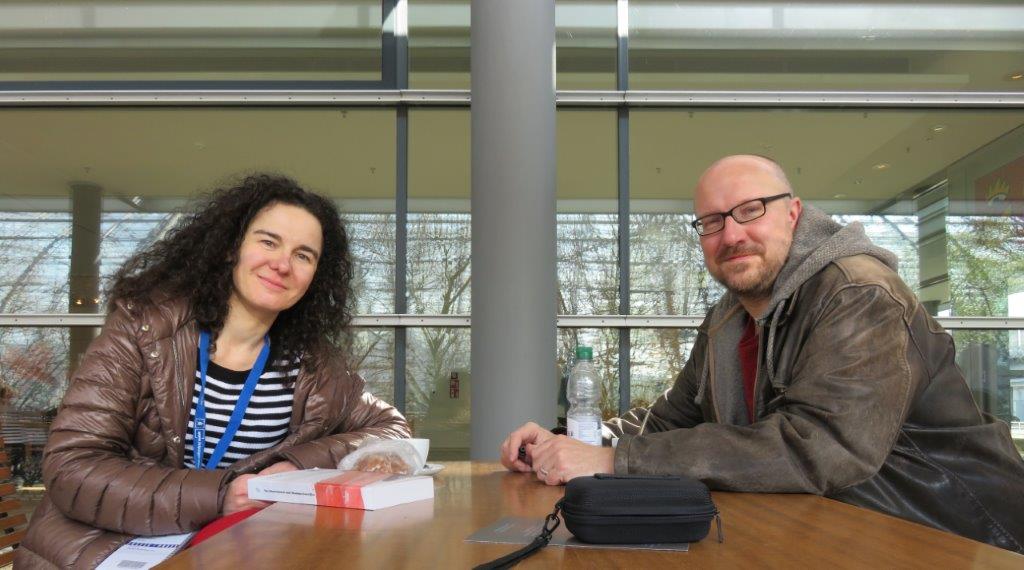 The discussion and reading is the first event in our current series panorama #2: übertheaterübersetzen. In the module Political Theatre and Translation, we will explicitly focus on the translation of political plays, which demand a special approach – along with translating the language, contexts, social and political discourses and theatre traditions must be also be conveyed.

About the book:
Roman Sikora: Frühstück mit Leviathan. Theaterstücke. Berlin: Neofelis, 2021, ed. by Barbora Schnelle.
All the information about the just published book can be found on our blog or the publisher's website, with comprehensive press material.
An event by Drama Panorama: Forum für Übersetzung und Theater e. V. as part of the panorama #2: übertheaterübersetzen project, funded by the Federal Government Commissioner for Culture and the Media and the Deutsche Übersetzerfonds as part of the Neustart Kultur programme. With the kind support of the Czech Literature Centre (part of the Moravian National Library). In cooperation with Schaubühne Lindenfels and Neofelis Verlag.
You can download the press release for this event (in German) here.