Live talks instead of guest shows
Unfortunately, the guest performances from the Prague independent theatre scene by Depresivní děti touží po penězích with The Fall of the House of Usher and Lachende Bestien with SEZUAN (basierend auf Brecht) planned for EIN STÜCK: TSCHECHIEN 2021 cannot take place due to the restrictions on travel. As planning continues to be difficult this summer, instead we invite Jakub Čermák from Depressive Children on the 7th of June and Michal Hába from Lachende Bestien on the 14th June to introduce themselves and their work in online talks. In addition to these talks, there will also be short films, music from the productions and video clips on the two groups' work. Finally, on the 21st June, we will talk to representatives of the independent scenes from Berlin and Prague about their current situation and working conditions.
---
07.06.2021, 17:00 Uhr – Live stream with Q&A on the Ballhaus Ost website
View it on the Ballhaus Ost website
Depressive Children give a guided tour through Prague's cult theatre space Venuše ve Švehlovce
The Depresivní děti touží po penězích theatre group ('depressive children longing for money') was scheduled to present their production The Fall of the House of Usher at the Ein Stück: Tschechien Festival 2021 at Ballhaus Ost. Instead of coming to meet their Berlin audience, they will take us on a satirical tour through the cult venue for theatre and their artistic home, Venuše ve Švehlovce. The old dance hall, built in the style of Rondocubism, is located in Prague's happening Žižkov neighbourhood
In Czech and German with interpreting in both directions. Live stream on the Ballhaus Ost website with audience Q&A.
---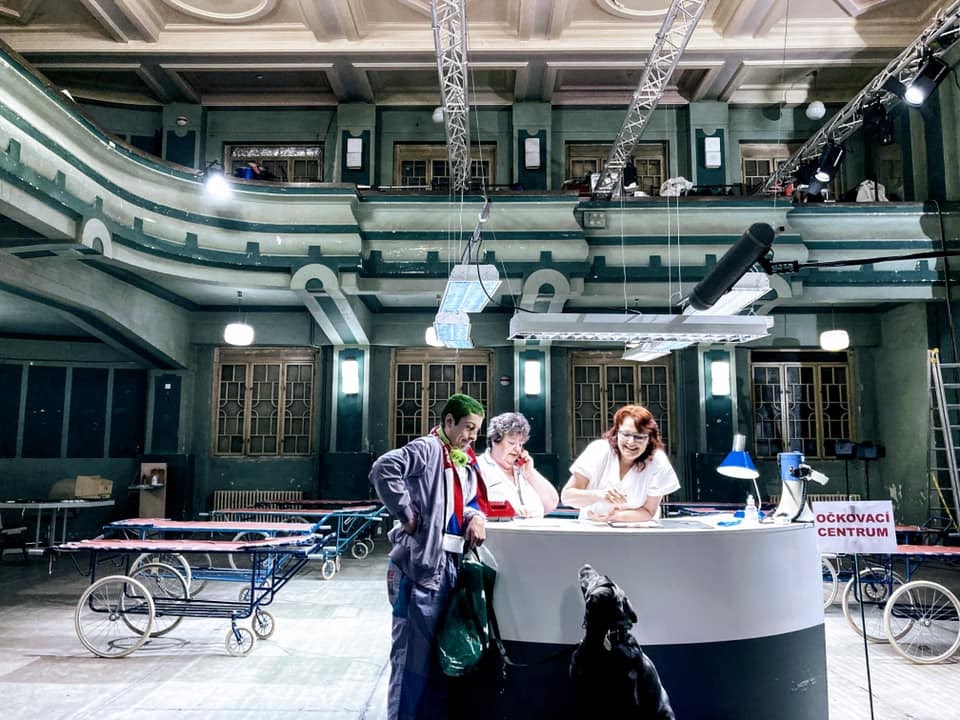 Join us for a peek behind the set of a stage that may be empty, yet is brimming with desire for live theatre and an audience. You'll get a glimpse of its most intimate spaces and find out about the inner life of a theatre organism that has developed alternative survival strategies. What do the actors do when they can't be on stage? And is there really no theatre happening at all?
Afterwards, we'll talk with the artistic director and stage director of the theatre, Jakub Čermák, this year's winner of the theatre critics' award in the category "pandemic theatre", and discuss his work with the group and their current projects..
The Depresivní děti touží po penězích theatre group was founded in 2004 with stage director Jakub Čermák as its artistic director. Their work operates between the genres of happening, performance, site-specific theatre, video art and acting. They often take the classics and adapt them in an experimental way – such as with their production of The Fall of the House of Usher (2018). Čermák uses E. A. Poe's classical horror tale and relocates the plot in Sudentenland, which was left a ghost landscape after the German population had been driven away. They also experiment with immersive formats – the spectators of Bordel L'Amour (2018) for example were presented with various kinds of love in private rooms. In 2020, Čermák received the Czech award for innovative theatre, the Česká divadelní DNA for his contribution to new theatre, and in 2021, his video adaptation of Camus' Plague entitled (MEMENTO) Mor, received the theatre critics' award for the best theatre during the pandemic.
---
14.06.2021, 17:00 Uhr – Live stream on the Ballhaus Ost website with Q&A
View it on the Ballhaus Ost website
Lachende Bestien – a concert talk
Productions by the Prague theatre ensemble Lachende Bestien usually take a critical view of capitalism and a world that creates exploitative systems by default. The group was scheduled to present their celebrated Brecht adaptation SEZUAN (basierend auf Brecht). Unfortunately, the pandemic means the show will not be able to travel. Instead, director Michal Hába and musician and performer Jindřich Čížek will invite us into their studio in Prague for an exclusive concert talk – "onlive" with an audience Q&A.
In Czech and German with interpreting in both directions, live stream on the Ballhaus Ost website with Q&A.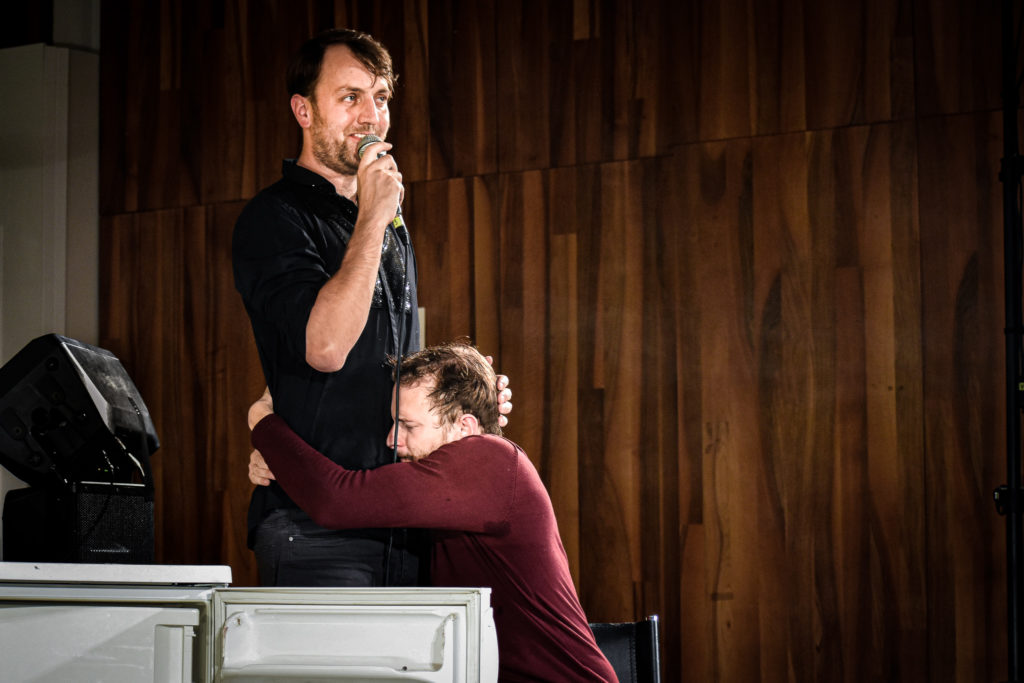 Based in Prague, the independent theatre ensemble Lachende Bestien has been producing under the artistic direction of Michal Hába since 2013. It was founded in the Eliade library of the Divadlo Na zábradlí in Prague, where they presented their first production 120 Tage der Freiheit (Nová síť award for performer Michal Hába). Since the 2015/2016 season, the ensemble has had a permanent home in the renowned Venuše ve Švehlovce theatre venue. Other important productions include the Czech premiere of Werner Schwab's Pornogeographie (Josef Balvín Award) and the Havelesque production Ferdinand! (Ferdinande!) which – much in the spirit of Havel's one-act plays – investigates the public role of the intellectual. In 2017, the ensemble produced an adaptation of Bertolt Brecht's The Good Person of Szechwan entitled SEZUAN (basierend auf Brecht) in a grotesquely strange and appellative style. Helden der kapitalistischen Arbeit (2020, Divadlo Komedie), Hába's most recent production, explores the issue of precariously paid labour. The aesthetics of Lachende Bestien are heavily influenced by composer and multi-instrumentalist Jindřich Čížek's music and live appearances.
---
21 June 2021, 5 pm – Live stream of talk with Q&A on the Ballhaus Ost website
View it on the Ballhaus Ost website
How are the independent theatre communities in Berlin and Prague holding up?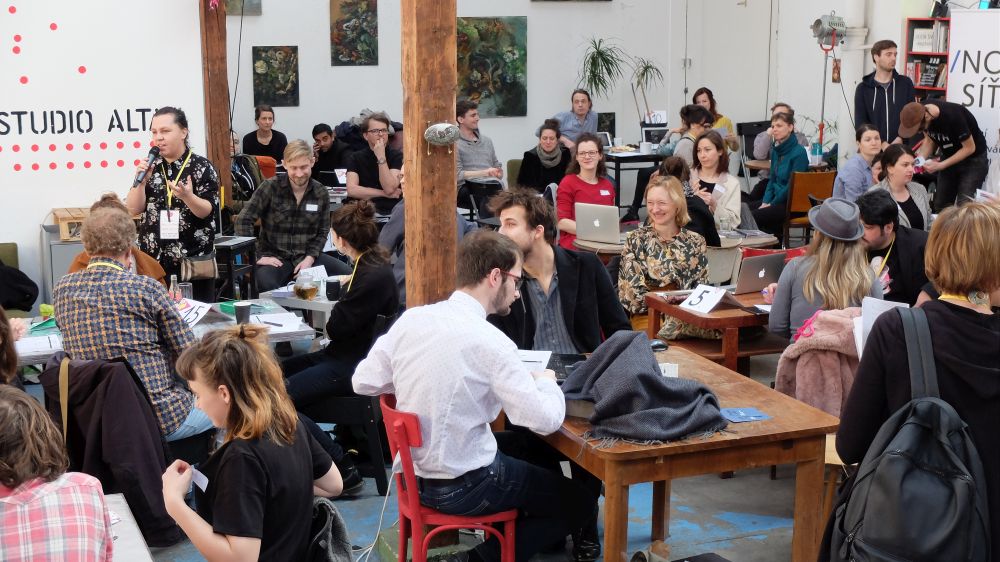 The festival of contemporary Czech theatre EIN STÜCK: TSCHECHIEN had planned to present two guest performances from the Prague independent theatre community at Ballhaus Ost in June. Since a live event with an audience is still not possible, the festival team decided to invite theatre-makers from the Berlin and Prague independent theatre communities to discuss the following current issues: What is the status of the independent scene within the overall theatre scenes of the two cities? How has the pandemic changed work structures, rehearsals, etc.? What survival strategies are being developed? Is theatre migrating into digital space or looking for other alternatives? To what extent was pandemic financial support able to secure livelihoods? How have application procedures for theatre projects changed? And what goals do organisations representing the interests of the independent community pursue? Where do working conditions need to be changed and structures reinforced?
A discussion with Prague and Berlin theatre-makers from the independent theatre communities and representatives of PAP Berlin and Nová síť Prague (who together created the PRALIN exchange programme).
Guests: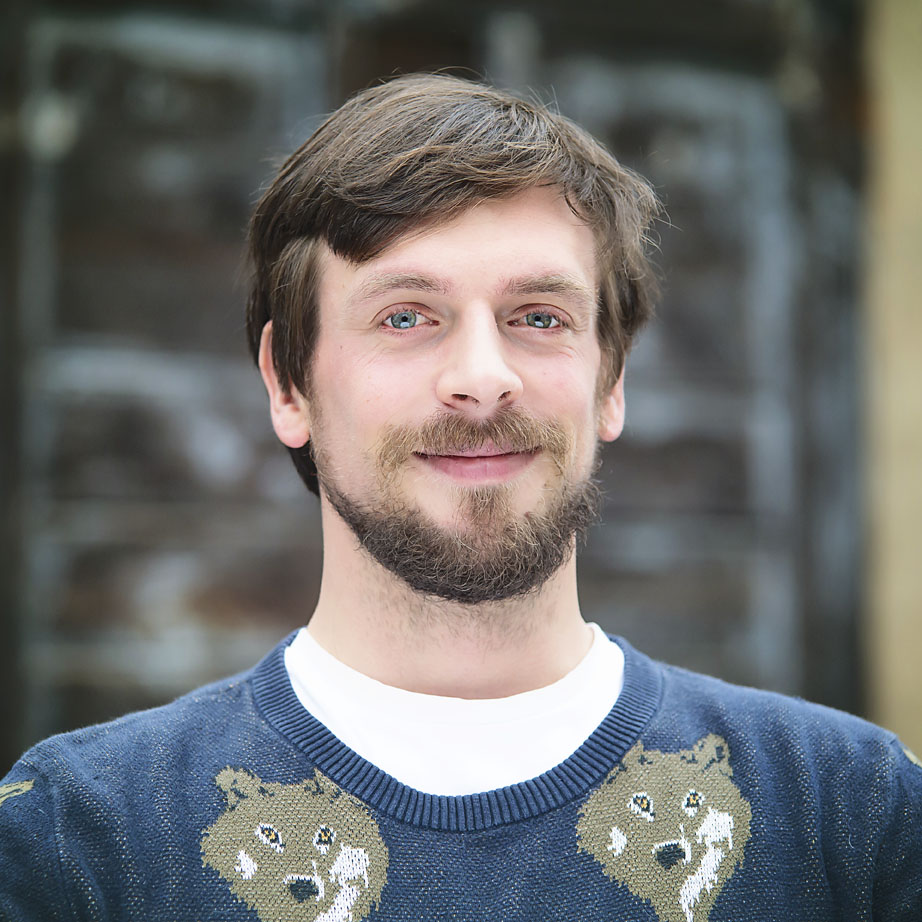 Petr Kiška is a culture manager with a background in cultural centres, music, dance and theatre. He works as a project advisor in the network organisation Nová síť.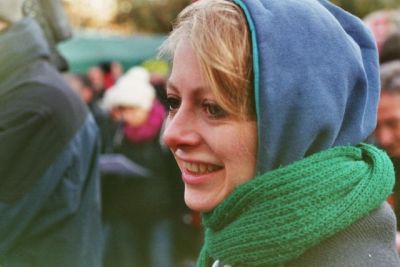 Elsa Lindig gathered her first theatrical experience in Weimar, Amsterdam and Berlin, and studied Theatre Studies in Erlangen and Gießen. In her artistic work, she walks the line between artistic protest and political theatre, tries to connect theatre and public space, and is interested in participative forms of performance.
She is co-founder and member of the performance collective Hysterisches Globusgefühl.
Furthermore, she works for performance groups like God's Entertainment, Theatrale Subversion, Flinn Works, and Interrobang. She has been living in Berlin since 2018.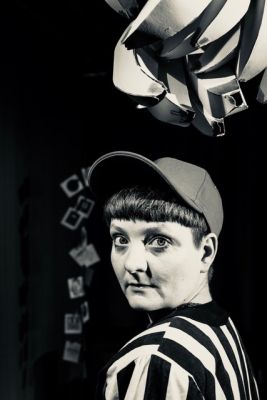 Julia Brettschneider studied English and German in Hamburg, and from 2001 to 2004, Puppetry at the Ernst Busch School of Acting in Berlin. From 2006 to 2012, she was employed as an actor and puppeteer at the Theater Aachen. With her children's theatre performance collective ZIRKUSMARIA, she has produced her own projects since 2009, and since 2012, has been working freelance. In 2020, ZIRKUSMARIA received the Ikarus award for their production Das hässliche Entlein (The Ugly Duckling). Julia Brettschneider directs at Theater Aachen, at tjg Dresden, Theater Chemnitz and at tdjw Leipzig. She is a member of the klezmer punk band Trio Igra.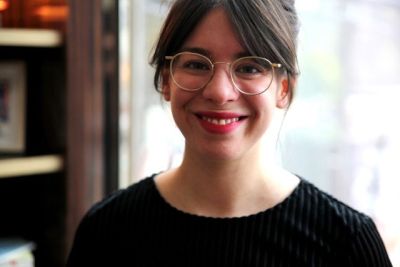 Caroline Galvis has been working as culture manager at the Performing Arts Programme Berlin since 2019. Apart from other trans-regional and international exchange and network formats, she manages the exchange project PRALIN, which connects the independent performing arts communities in Prague and Berlin. In her own independent theatre work, she also focuses on international connections, most recently with Rule of Three Collective, a British-Irish-German theatre ensemble that she co-founded.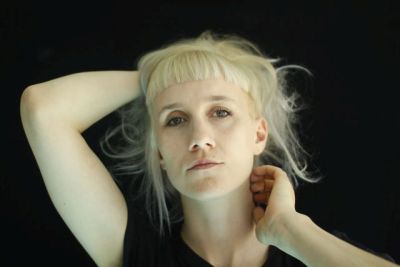 Nela H. Kornetová is an independent performance artist. After finishing at the Janacek Academy for Music and Performing Arts in 2010 and the Norwegian Theatre Academy in 2013, she was a DanceWeb fellow (IMpulsTanz, Vienna) in 2014. She is the artistic director of the T.I.T.S. performance group. She works with topics that speak to the audience instinctively by creating atmospheric performances with which they explore the boundaries of live art forms by using physical, visual and audio means. In 2020, Kornetová was nominated for the Thalia award and received the Divadelní Noviny Award for the best production in independent theatre for her production Badman.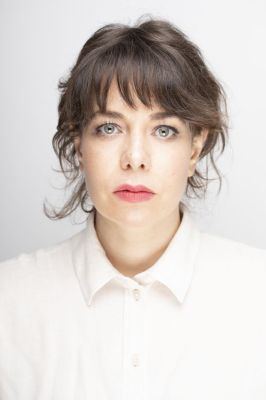 Katharina Schmitt studied stage directing at the Academy of Arts in Prague where she also received her PhD. She works as a director and playwright in theatre, opera and performance. Her works deal with the relationship between language, bodies and violence and tend to have hybrid formats. She has worked for international theatres and festivals such as the Haus der Kulturen der Welt in Berlin, the Thalia Theater in Hamburg, the Munich Biennale, Schauspiel Leipzig, the Festival Musica in Straßburg, the Watermill Center New York and the National Theatre in Prague.
---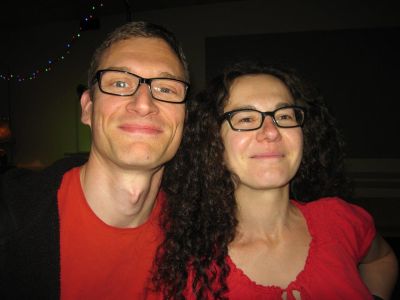 Hosts: Barbora Schnelle and Henning Bochert. Interpreter: Christina Frankenberg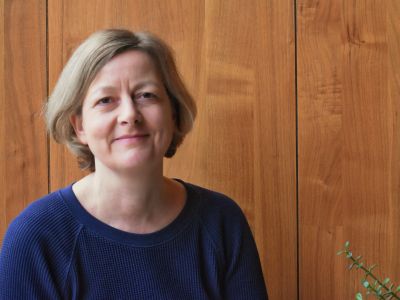 In collaboration with Ballhaus Ost and the Czech Centre Berlin.
Funded by the Deutsch-Tschechischer Zukunftsfonds.