Drama Panorama is a forum linking the work of theatre translators and playwrights with theatre practitioners and theatres. It organises workshops, readings and panel discussions on topics related to international theatre exchange.
The aim of the project is to create an open forum for German and international theatre translators, to establish a dialogue with theatres, and to campaign for the recognition of translators in the theatre-making process.
Theatre translation is an interactive process and should be further developed with theatres; our work helps to explore new ways of working together in practice. We hope that in the long-term this will result in a network of translators, playwrights and theatre practitioners (directors, actors, dramaturges). We would also like to give young translators the chance to learn more about their craft, talk to experienced translators and benefit from their knowledge.
We use various different formats to pursue these aims, e.g. readings, panel discussions, guest productions, workshops, etc.
---
Current Events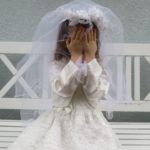 In the festival series, "Ein Stück: Tschechien", Drama Panorama e. V. and the Czech Centre Berlin once again take a look at contemporary Czech theatre in the 2017 Gleanings. As well as that, Czech poet and dramatist, Kateřina Rudčenková, winner of the audience prize at the festival of Czech contemporary drama "Ein Stück: Tschechien" 2016, has been invited to a one-week residency in Berlin, combined with a staged reading of her play "Zeit des Kirschrauchs".